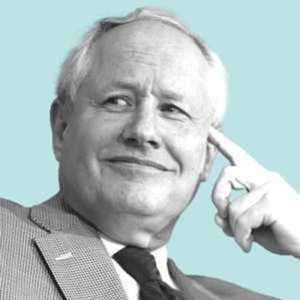 Bill Kristol
Special guest
William Kristol was the editor at large of The Weekly Standard, is a regular on ABC's This Week and on ABC's special events and election coverage, and appears frequently on other leading political commentary shows. Before starting The Weekly Standard in 1995, Mr. Kristol led the Project for the Republican Future, where he helped shape the strategy that produced the 1994 Republican congressional victory. He served as editor for 21 years, and currently is Editor at Large of The Bulwark.
Bill Kristol has been a guest on 2 episodes.
December 4th, 2020 | 1 hr 9 mins

cabinet, compromise, covid-19, election truthers, joe biden, right wing, trump

Bill Kristol joins B2D to discuss the normal (!) congressional Covid compromise, Biden's cabinet so far, and the insanity on the Trump right.

March 13th, 2020 | 57 mins 25 secs

bernie sanders, coronavirus, covid-19, donald trump, hillary clinton, jeff sessions, joe biden, michigan primary, socialism

On this week's episode of Beg to Differ with Mona Charen, special guest Bill Kristol joins regular panelists Bill Galston, Linda Chavez, and Damon Linker to discuss President Trump's response to Coronavirus, the resurgence of Joe Biden in the Democratic Primary, plus the uncertain political future of Jeff Sessions.