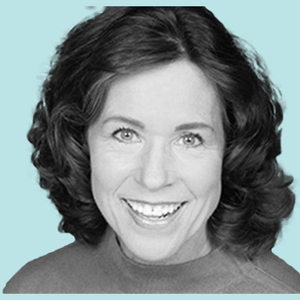 Kori Schake
Special guest
Kori N. Schake is the incoming resident scholar and director of foreign and defense policy studies at the American Enterprise Institute (AEI).
Before joining AEI, Dr. Schake was the deputy director-general of the International Institute for Strategic Studies in London. She has had a distinguished career in government, working at the US State Department, the US Department of Defense, and the National Security Council at the White House. She has also taught at Stanford, West Point, Johns Hopkins University's School of Advanced International Studies, National Defense University, and the University of Maryland.
Dr. Schake is the author of five books, among them "America vs the West: Can the Liberal World Order Be Preserved?" (Penguin Random House Australia, Lowy Institute, 2018); "Safe Passage: The Transition from British to American Hegemony" (Harvard University Press, 2017); "State of Disrepair: Fixing the Culture and Practices of the State Department" (Hoover Institution Press, 2012); and "Managing American Hegemony: Essays on Power in a Time of Dominance" (Hoover Institution Press, 2009).
She is also the coeditor, along with former Secretary of Defense Jim Mattis, of "Warriors & Citizens: American Views of Our Military" (Hoover Institution Press, 2016).
Dr. Schake has been widely published in policy journals and the popular press, including in CNN.com, Foreign Affairs, Politico, The New York Times, The Wall Street Journal, and The Washington Post. She is a contributing writer at The Atlantic and War on the Rocks.
Dr. Schake has a PhD and MA in government and politics from the University of Maryland, as well as an MPM from the University of Maryland School of Public Policy. Her BA in international relations is from Stanford University.
Kori Schake has been a guest on 2 episodes.
March 5th, 2021 | 1 hr 4 mins

democrats, elections, foreign policy, hr1, iran, middle east, republicans, voting laws

AEI's Kori Schake joins to discuss Biden's Iran policy, non-white voters' move right, and whether HR1 can solve the Democratic party's geography problem.

January 10th, 2020 | 56 mins 34 secs

2020, democrats, gop, iran, iraq, mike lee, primary, qassem suleimani

On this week's Beg to Differ Podcast with host Mona Charen, regular panelists Damon Linker, Bill Galston, and Linda Chavez are joined by special guest Kori Schake to discuss Iran's response to the killing of Suleimani and the U.S. posture in the Middle East.