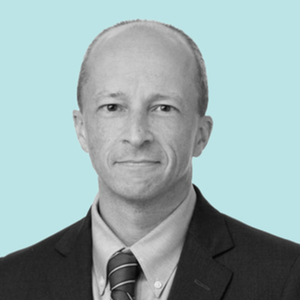 Yuval Levin
Special guest
Yuval Levin is a resident scholar and director of Social, Cultural, and Constitutional Studies at the American Enterprise Institute (AEI) and the founding editor of National Affairs. He is also a senior editor of The New Atlantis and a contributing editor to National Review. Dr. Levin and scholars in this AEI research division study the foundations of self-government and the future of law, regulation, and constitutionalism. They also explore the state of American social, political, and civic life, while focusing on the preconditions necessary for family, community, and country to flourish.
Dr. Levin served as a member of the White House domestic policy staff under President George W. Bush. He was also executive director of the President's Council on Bioethics and a congressional staffer at the member, committee, and leadership levels.
In addition to being interviewed frequently on radio and television, Dr. Levin has published essays and articles in numerous publications, including The New York Times, The Wall Street Journal, The Washington Post, and Commentary. He is the author of several books on political theory and public policy, most recently "The Fractured Republic: Renewing America's Social Contract in the Age of Individualism" (Basic Books, 2016). In early 2020, he will publish his next book, "A Time to Build: From Family and Community to Congress and the Campus, How Recommitting to Our Institutions Can Revive the American Dream" (Basic Books).
He holds an MA and PhD from the Committee on Social Thought at the University of Chicago.
Yuval Levin has been a guest on 1 episode.
February 21st, 2020 | 1 hr 6 mins

2020, constitution, democratic debates, institutions, pardons, yuval levin

On this week's Beg to Differ Podcast with host Mona Charen, special guest Yuval Levin joins regular panelists Damon Linker, Linda Chavez, and Bill Galston to discuss his new book, and the panel breaks down the Nevada Democratic debate and discusses Trump's recent spate of pardons.