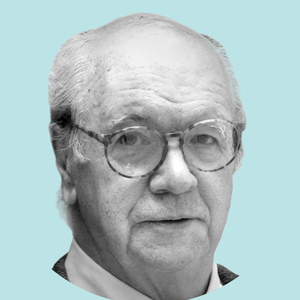 Thomas Edsall
Special guest
Thomas B. Edsall has been teaching political journalism at Columbia University since 2006. His column on strategic and demographic trends in American politics appears every Thursday. He has been a weekly contributor to The Times online Opinion Pages since 2011. He covered politics for The Washington Post from 1981 to 2006, and before that for The Baltimore Sun and The Providence Journal. He has written five books: "The Age of Austerity", "Building Red America," "Chain Reaction: The Impact of Race, Rights, and Taxes on American Politics," "Power and Money: Writing About Politics" and "The New Politics of Inequality." He lives in Washington, D.C.
Thomas Edsall has been a guest on 1 episode.
June 25th, 2021 | 1 hr 2 mins

biden, crt critical race theory, infrastructure deal, new times columinst, thomas edsall, trump

NY Times columnist Thomas Edsall joins the group to consider voting rights, the infrastructure negotiations, crime, and critical race theory.