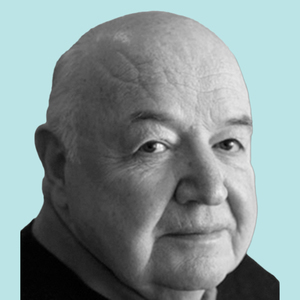 Sol Stern
Special guest
SOL STERN has been is a contributing editor of City Journal and a Manhattan Institute senior fellow for the past twenty years. During 1966–72, he was an editor and staff writer for Ramparts magazine and received a George Polk Award for investigative journalism. Stern spent the next 12 years as a freelance writer and editor. From 1985 to 1994, he was director of issues, press secretary, and senior policy advisor in the Office of the City Council President of New York. In 1994, Stern was appointed executive director of a New York State commission on juvenile-justice reform.
Stern's writings on education have helped shape New York City's education reform movement. He is the author of Breaking Free: Public School Lessons and the Imperative of School Choice (2003) winner of the Independent Publisher's award for best book on education. He has also written two Encounter Broadsides: A Century Of Palestinian Rejectionism And Jew Hatred and Common Core Yeah. His magazine and newspaper articles have appeared in the Wall Street Journal, New York Times Magazine, Commentary, The New Republic, New York Daily News, New York Post, Newsday, Village Voice, New York, Sports Illustrated, and The New Statesman. Stern holds a B.A. from the City College of New York and an M.A. in political science from the University of Iowa.
Sol Stern has been a guest on 1 episode.
July 17th, 2020 | 1 hr 3 mins

bari weiss, city journal, covid, journalism, manhattan institute, power

On this week's Bulwark podcast Beg to Differ, Sol Stern joins to discuss the strange transformation of City Journal. The group also tackles the Bari Weiss imbroglio and Joe Biden's policy announcements.