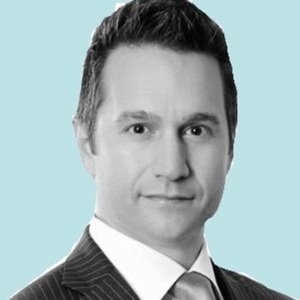 Scott Lincicome
Special guest
Scott Lincicome is an international trade attorney with extensive experience in trade litigation before the United States Department of Commerce, the US International Trade Commission (ITC), the US Court of International Trade, the European Commission and the World Trade Organization's (WTO) Dispute Settlement Body. He has also advised corporate and sovereign clients on US bilateral and regional trade agreements and US trade policy, as well as WTO matters, including accessions, compliance and multilateral trade negotiations. Scott is also a Visiting Lecturer at Duke University, where he teaches a course on US trade policy and politics.
From 1998–2001 Scott was as a trade policy research assistant at the Cato Institute. Since 2009, Scott has authored or co‐​authored several policy papers published by the Cato Institute and other organizations. He also blogs on international trade politics and policy at his personal blog, lin​ci​come​.blogspot​.com.
Scott has a BA in Political Science from the University of Virginia and a JD from the University's School of Law.
Scott Lincicome has been a guest on 1 episode.
May 1st, 2020 | 1 hr 9 mins

2020 election, coronavirus, covid-19, donald trump, drug supply, economics, joe biden, tara reade

On this week's Beg to Differ with Mona Charen, Scott Lincicome rebuts some myths about the drug supply, and the whole crew addresses COVID, the economy, and those Tara Reade allegations.