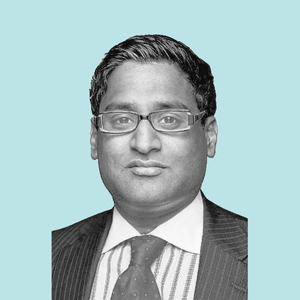 Ramesh Ponnuru
Special guest
Ramesh Ponnuru is a senior editor for National Review, a columnist for Bloomberg Opinion, a visiting fellow at the American Enterprise Institute, and a senior fellow at the National Review Institute.
Ramesh Ponnuru has been a guest on 1 episode.
February 14th, 2020 | 1 hr 6 mins

2020, bernie, biden, bloomberg, buttigieg, coronavirus, democrats, donald trump, healthcare, pardons, primaries, revenge week, warren

On this week's Beg to Differ Podcast with host Mona Charen, special guest Ramesh Ponnuru joins regular panelists Damon Linker, Linda Chavez, and Bill Galston to discuss the 2020 Democratic primaries, the 2016-2020 primary parallels, and the future of healthcare.