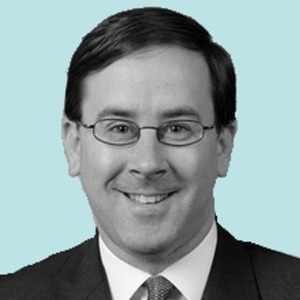 Patrick Chovanec
Special guest
Patrick Chovanec is a speaker and associate professor at Tsinghua University's School of Economics and Management in Beijing, China, where he teaches in the school's International MBA Program.
Patrick has a broad history in public speaking. He has guest lectured at Harvard University, the MIT Sloan School of Management, The Wharton School, and John Hopkins SAIS, and has spoken at the Council on Foreign Relations, the Chicago Council on Global Affairs, and the Woodrow Wilson International Center for Scholars. Outside of the classroom, he is a frequent commentator in both the international and Chinese media. His insights into Chinese economics, business, and culture have been featured on CNN, BBC, PBS, NPR, CNBC, Voice of America, and Bloomberg, as well as in Time, Newsweek, Wall Street Journal, Financial Times, The Economist, BusinessWeek, Foreign Affairs, Foreign Policy, The Atlantic, New York Times, Washington Post, The Guardian, La Tribune, Christian Science Monitor, Chicago Tribune, Los Angeles Times, O Estado de S. Paulo, and Motley Fool. Additionally, Patrick is a regular contributor to Forbes, China Economic Review, CCTV News, China Radio International, Al-Jazeera, and Seeking Alpha.
Patrick has worked for several private equity funds focused on China, and continues to advise numerous fund managers, corporations, and governments and he also serves as Chairman of the Public Policy Development Committee for the American Chamber of Commerce in China. Previously, he served as director of Institutional Investor's Asia Pacific Institute, based in Hong Kong, and its Global Fixed Income Institute, based in London. Prior to that, he worked in Washington, DC, as an aide to political strategist William Kristol and to Speaker of the House John Boehner. He also served for nine years as an officer in the U.S. Army Reserves.
Patrick first visited China in 1986, and has traveled to every one of its 31 provinces, as well as Taiwan. His travels have taken him to over 45 countries, including India, Pakistan, Russia, South Africa, Cuba, Vietnam, and Cambodia. He is one of only a handful of U.S. citizens to have visited North Korea.
Patrick holds a BA in Economics from Princeton University and an MBA in Finance and Accounting from the University of Pennsylvania's Wharton School, where he graduated as a Palmer Scholar. He is a U.S. Certified Public Accountant (CPA).
Patrick Chovanec has been a guest on 1 episode.
May 29th, 2020 | 1 hr 14 mins

2020, china, hong kong, minneapolis, veepstakes

On this week's Beg to Differ with Mona Charen podcast, Patrick Chovanec joins the usual cast to discuss China's crackdown on Hong Kong, the agony of Minneapolis and the veepstakes.