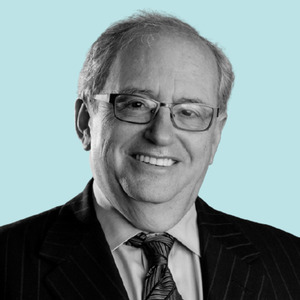 Norman J. Ornstein
Special guest
Norman J. Ornstein is an emeritus scholar at the American Enterprise Institute (AEI), where he has been studying politics, elections, and the US Congress for more than four decades. Along with Thomas Mann and Michael Malbin, he created "Vital Statistics on Congress" in 1980, a go-to-reference guide that provides impartial data for congressional watchers, and is updated every two years. He is also a longtime participant of AEI's Election Watch series and an adviser to the Continuity of Government Commission.
Norman J. Ornstein has been a guest on 2 episodes.
January 7th, 2022 | 59 mins 19 secs

conservatives, cult, democratic party, edmund burke, electoral count act, fbi, freedom to vote act, gop, groundhog day, insurrection, january 6, john lewis, lindsey graham, matt gaetz, polling, trump, wall street journal

NY Times columnist Bret Stephens joins the panel, including Norm Ornstein, to discuss the GOP in the wake of Jan 6 and whether the Democrats are missing the boat on ECA and voting reform.

April 16th, 2021 | 1 hr 5 mins

afghanistan, court packing, police violence, president biden, scotus

AEI's Norm Ornstein joins to discuss police violence, court packing, and Afghanistan.