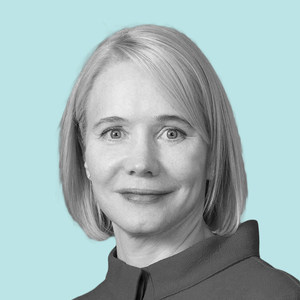 Katherine Gehl
Special guest
Katherine M. Gehl is the founder of The Institute for Political Innovation (IPI), a nonpartisan nonprofit founded in 2020 to catalyze modern political change in America.
Katherine is the originator of Politics Industry Theory, and author of "The Politics Industry: How Political Innovation Can Break Partisan Gridlock and Save Our Democracy," which she co-authored with Harvard Business School professor Michael E. Porter.
A veteran of the public and private sectors, Katherine is the former president and CEO of Gehl Foods, a $250-million high-tech food-manufacturing company based in Wisconsin that she sold in 2015. In the public sector, Katherine served on the Board of the Overseas Private Investment Corporation (OPIC), the US government's development finance institution. She is on several nonprofit boards, including Unite America, New America, and Business for America, and is an active philanthropist. She is also the honorary co-chair of the National Association of Nonpartisan Reformers, and the co-founder of Democracy Found.
Katherine Gehl has been a guest on 1 episode.
July 9th, 2021 | 58 mins 55 secs

book the politics industry: how political innovation can break partisan gridlock and save our democracy, final five, gerrymander, katherine gehl, rank choice voting, voting reform

Katherine Gehl joins the panel for a meaty discussion of voting reform.