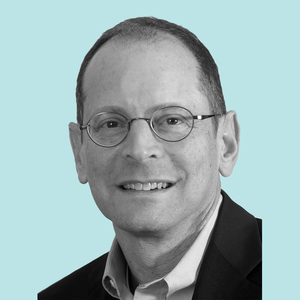 Jonathan Rauch
Special guest
Jonathan Rauch is a senior fellow at the Brookings Institution in Washington, is the author of seven books and many articles on public policy, culture, and government. He is a contributing writer for The Atlantic and recipient of the 2005 National Magazine Award, the magazine industry's equivalent of the Pulitzer Prize. His latest book is The Happiness Curve: Why Life Gets Better After 50.
Jonathan Rauch has been a guest on 3 episodes.
November 5th, 2021 | 1 hr 1 min

arizona elections, buffalo mayor, chomsky, damon linker, edward durr, eric adams, jonathan rauch, linda chavez, long island, mcauliffe, minneapolis, moderate democrats, mona charen, new jersey, phil murphy, police reform, progressives, republicans, science, seattle, the atlantic magazine, virginia, william galston, woke, youngkin

The Atlantic's and Brookings Institution's Jonathan Rauch helps dissect last week's election results. Are both parties unfit to govern?

May 28th, 2021 | 57 mins 53 secs

book, constitution of knowledge, crime, democrats, facts, jonathan rauch, republicans

Jonathan Rauch discusses his new book The Constitution of Knowledge and joins for a discussion of the threat of crime to Democrats' political health.

January 17th, 2020 | 1 hr 4 mins

2020, donald trump, elections, institutions, russia

On this week's Beg to Differ Podcast with host Mona Charen, regular panelists Bill Galston and Damon Linker are joined by special guest Jonathan Rauch to discuss the impeachment of President Trump, the 2020 elections, and the importance of institutions.