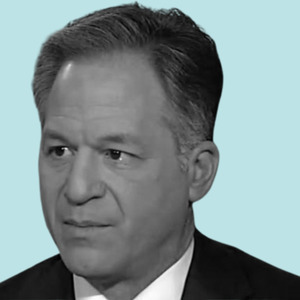 Charles Lane
Special guest
Charkles Lane is an editorial writer and columnist specializing in economic and fiscal policy for _The Washington Post. _
He attended Harvard College and Yale Law School. Lane joined The Post in 2000 as an editorial writer, did a stint as The Post's Supreme Court reporter and then rejoined the editorial board in 2007. Previously, he was editor and a senior editor of the New Republic from 1993 to 1999 and a foreign correspondent for Newsweek from 1987 to 1993. He is a member of the Council on Foreign Relations, and a frequent panelist on Fox News's "Special Report" and "Fox News Sunday."
Charles Lane has been a guest on 1 episode.
December 18th, 2020 | 1 hr 6 mins

budget, debt, deficit, georgia, gop, government, spending, trump

Charles Lane joins this week to discuss how Biden is doing. Is GOP terminally Trumpy? A look at the Georgia run-off. Plus, is huge gov't debt actually ok?