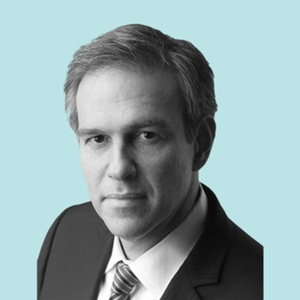 Bret Stephens
Special guest
Bret L. Stephens joined The New York Times as an Op-Ed columnist in April 2017. His column appears Thursday and Saturday.
Mr. Stephens came to The Times after a long career with The Wall Street Journal, where he was most recently deputy editorial page editor and, for 11 years, a foreign affairs columnist. Before that, he was editor in chief of The Jerusalem Post. At The Post he oversaw the paper's news, editorial and digital operations and its international editions, and also wrote a weekly column. He has reported from around the world and interviewed scores of world leaders.
Mr. Stephens is the author of "America in Retreat: The New Isolationism and the Coming Global Disorder," released in November 2014. He is is the recipient of numerous awards and distinctions, including two honorary doctorates and the 2013 Pulitzer Prize for commentary. He was raised in Mexico City and holds a B.A. from the University of Chicago and an MSc. from the London School of Economics. He and his wife, Corinna da Fonseca-Wollheim, a music critic for The Times, live with their three children in New York and Hamburg, Germany.
Bret Stephens has been a guest on 3 episodes.
January 7th, 2022 | 59 mins 19 secs

conservatives, cult, democratic party, edmund burke, electoral count act, fbi, freedom to vote act, gop, groundhog day, insurrection, january 6, john lewis, lindsey graham, matt gaetz, polling, trump, wall street journal

NY Times columnist Bret Stephens joins the panel, including Norm Ornstein, to discuss the GOP in the wake of Jan 6 and whether the Democrats are missing the boat on ECA and voting reform.

April 2nd, 2021 | 1 hr 3 mins

church membership, gop, infrastructure, president biden, spending, working class

Bret Stephens joins to consider the latest multi-trillion dollar spending bill, the GOP workers' party strategy, and the decline in church membership.

July 24th, 2020 | 1 hr 10 mins

2020, china, dhs, donald trump, policing, portland, riots

On this week's Beg to Differ with Mona Charen, Bret Stephens joins the usual crew to address the federal invasion of Portland and other cities, Trump's saber-rattling toward China, and how to punish the GOP for its descent into Trumpism.